The list below is an archive.
See most current info on awards and honors associated with each book at the Captain Mama site and the Latinnovating site.
2014
On March 25th, 2014, author Graciela Tiscareno-Sato was honored by the White House for her leadership as a "Woman Veteran Leader Champion of Change" for her work as Founder of Multicultural Educational Publishing Company Gracefully Global Group and for her mission to raise educational expectations of Latino students and voices of veterans. Details are here.

Graciela's first children's book, Good Night Captain Mama / BuenasNoches Capitán Mamá, was named a finalist in the "Best Educational Children's Book – Bilingual" category for the 2014 International Latino Books Awards that will be decided in June at the American Library Association convention in Las Vegas.
Graciela's first children's book, Good Night Captain Mama was included in the "Remarkable Latino Children's Literature of 2013" list as published by Latinas for Latino Literature.
Speaking Latino also included this book in their list of"The Best 15 Latino Children's Books from 2013"
2012
2012 International Latino Book Awards
, New York City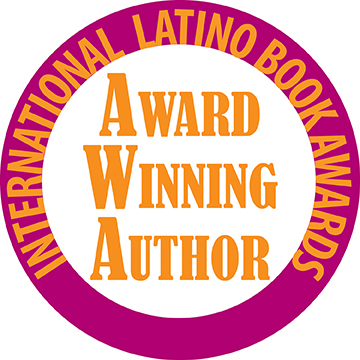 *1st Place, Best Business Book
*1st Place, Best Nonfiction eBook
*2nd Place, Best Nonfiction Young Adult Book
1
st
Place Winner,
2012 Latino Books into Movie Awards
, Documentary category, at the
L.A. Times
Books Festival. Details
here.
2011
Entrepreneur of the Year honors, Washington D.C.
"Highlights and Profiles from the November 2010 Ana Maria Arias Memorial Business Fund Gala Dinner," LatinaStyle Magazine, March 2011 issue
2010
San Francisco East Bay Businesswoman and Mother Honored as Entrepreneur of the Year by LATINA Style Magazine
May 17, 2010. Graciela Tiscareno-Sato, a U.C. Berkeley alumna and East Bay businesswoman, received the Entrepreneur of the Year award from LATINA Style Magazine on Thursday. The award was presented at the magazine's 12th annual Business Series Tour at San Francisco's Grand Hyatt.
Ms. Tiscareno-Sato channels her two most important passions into running two different enterprises. First, she is the Principal and Founder of Gracefully Global, a communications excellence firm. As a collaboration technology expert, she takes a 'people and processes' approach to consulting with businesses wishing to improve operational processes. The firm also provides marketing and public relations services in English and Spanish to motivate into action a wide variety of audiences.
Secondly, Graciela is an educational advocate and consultant. She coaches parents raising children with special needs in how to best negotiate for specialized programs with their school districts and helps school district employees better understand the legal language and educational rights of children with disabilities. She hosts parent empowerment seminars and informational workshops for educators interested in learning about special education law. She utilizes knowledge gained as mother to a child who is blind from prematurity—a Braille-literate child who is thriving in the public special education system.
LATINA Style Magazine is the premier national magazine addressing the needs of the Latina professional and business owner. With a national circulation of 150,000 and a readership of nearly 600,000, LATINA Style is unique in its ability to reach both the seasoned professional and the young Latina entering the workforce for the first time. The magazine's President and publisher Robert Bard stated that "Graciela was nominated by our community partners and the co-chairs of the San Francisco event. She was selected for her lifetime achievements and her visibility as a true role model for our young women."
She was joined at the awards luncheon by her husband and children, her parents, two friends from her college days in the Cal Marching Band in Berkeley and several MBA students whom she mentors. Also present to witness the moment was her editor who is helping her prepare three manuscripts for publication. These include Graciela's memoirs of her military career and a collection of profiles of Latino business owners who are leading and innovating in the new Green Economy.
In her acceptance speech, Graciela described leadership lessons learned from her military aviation career. She served as an officer and aircraft navigator onboard the U.S. Air Force's KC-135 refueling jet. She shared with the audience of 300 business owners and corporate professionals stories of how she put those early leadership lessons to use as a technology professional, as a global marketing manager, as a mother and as an entrepreneur. She encouraged the audience to intentionally embrace those leadership elements as they juggle their professional and personal commitments.
"I am deeply honored to be recognized by LATINA Style Magazine for my unique career path and my commitment to being available as a mentor to young ladies," stated Graciela. "To be honored by my peers is truly very special. I appreciate the recognition that LATINA Style Magazine gives to Latina servicewomen and veterans like me. I will be forever grateful to all involved in putting on this fantastic event today."
Graciela holds a B.A. from U.C. Berkeley. She earned her Master of International Management degree from Whitworth College's School of Global Commerce while stationed in Spokane, Washington. Organizations interested in having Graciela speak to their members can contact her at www.gracetiscareno-sato.com.
Graciela speaks on the topics of Latina-flavored leadership and entrepreneurship. For business owners looking to make operational process improvements she speaks on best practices in unified communications implementations. For parents, early intervention service providers and educators involved in the development of children with special needs, she conducts seminars on special education rights and advocacy skills. Â For all parents of kids ages birth to three, she conducts an overview seminar of special education law.
HOMETOWN HERO, The Daily Review, "Hayward mother creates DVD to help those raising blind children