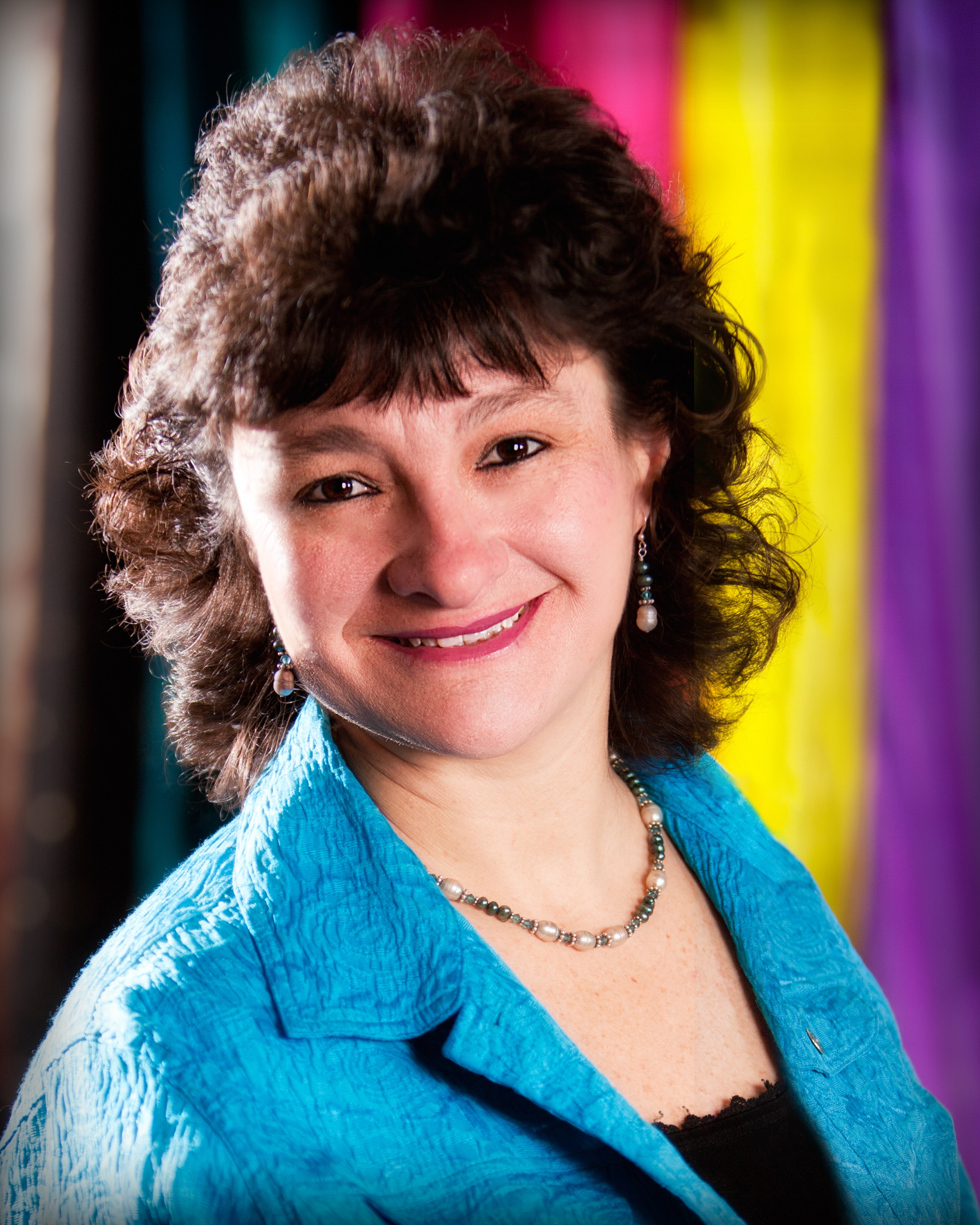 Graciela Tiscareño-Sato is an award-winning author, bilingual public speaker, and passionate storyteller who teaches military veterans to become epic storytellers of their own value through AUTHENTIC Personal Branding workshops. She's the mother of three teens, founder of a publishing company, marketing professional and advocate for children with special needs like her first-born daughter.
Graciela's business expertise includes a deep marketing and public relations skill set and the ability to create targeted, action-causing content for a wide variety of audiences. She is a social entrepreneur who sleeps nowhere near eight hours per night. Her work has been widely published on mass communication platforms nationwide, the communications industry trade press, solar photovoltaic industry trade press, parenting publications, disability-related media and the children's magazine market.
Previously, Graciela worked for Siemens Enterprise Communications, a subsidiary of Siemens A.G. headquartered in Munich, Germany. In her senior global marketing role, she lead various marketing initiatives and teams to launch and promote communications solutions to the global Fortune 1000 market.
Before working in that corporate setting in Silicon Valley, Graciela served on active duty for over nine years as a United States Air Force officer and aviator. She was a senior instructor and crewmember aboard the KC-135R aerial refueling tanker. She deployed to and lived in countries on four continents, gaining deep, valuable cultural insights that she applied in her subsequent business career. Graciela supervised a multinational military team at NATO battle staff headquarters in Vicenza, Italy conducting air support operations inside Bosnia-Herzegovina. She served as a military liaison officer at the U.S. Embassy in Quito, Ecuador, leading a multi-service team (Air Force and Army) in counter-narcotic operations support. Graciela is a highly decorated veteran and among the first women aviators to earn an Air Medal for "heroic or meritorious achievement while participating in aerial flight."
While stationed at Fairchild Air Force Base in Spokane, Washington, she completed her Masters in International Management at Whitworth University between operational deployments. She earned her B.A. from the University of California at Berkeley as an Air Force ROTC scholarship cadet.
Graciela is a national, sought-after speaker who has presented at numerous conferences to global business audiences, college students, student veterans, educators and parents in the U.S. and Europe.
In 2014, the Obama White House recognized Graciela as a Champion of Change, Woman Veteran Leader for her work raising educational expectations of young Latino students through her award-winning publishing firm, bilingual literature, and public speaking business.
Graciela has presented as Keynote speaker with a member of President Obama's Cabinet, Secretary of Education Arne Duncan at the Green Schools National Conference. Graciela was honored as Regional "Entrepreneur of the Year" by LATINA Style Magazine in San Francisco and as the Ana Maria Arias Memorial Business Fund National "Entrepreneur of the Year" in Washington D.C. She's been quoted in the New York Times, profiled by Univision, CBS TV and radio, Latino Leaders Magazine, LatinaStyle Magazine, Latina Magazine and many other media organizations.
Graciela's bilingual Captain Mama children's picture books (inspired by her military aviation service) have won six literary awards in international competitions as seen here. The prestigious book awards for her nonfiction book Latinnovating book showcasing innovators from the Latino community are listed here.
Graciela lives in the San Francisco Bay Area with her husband and three children.